ç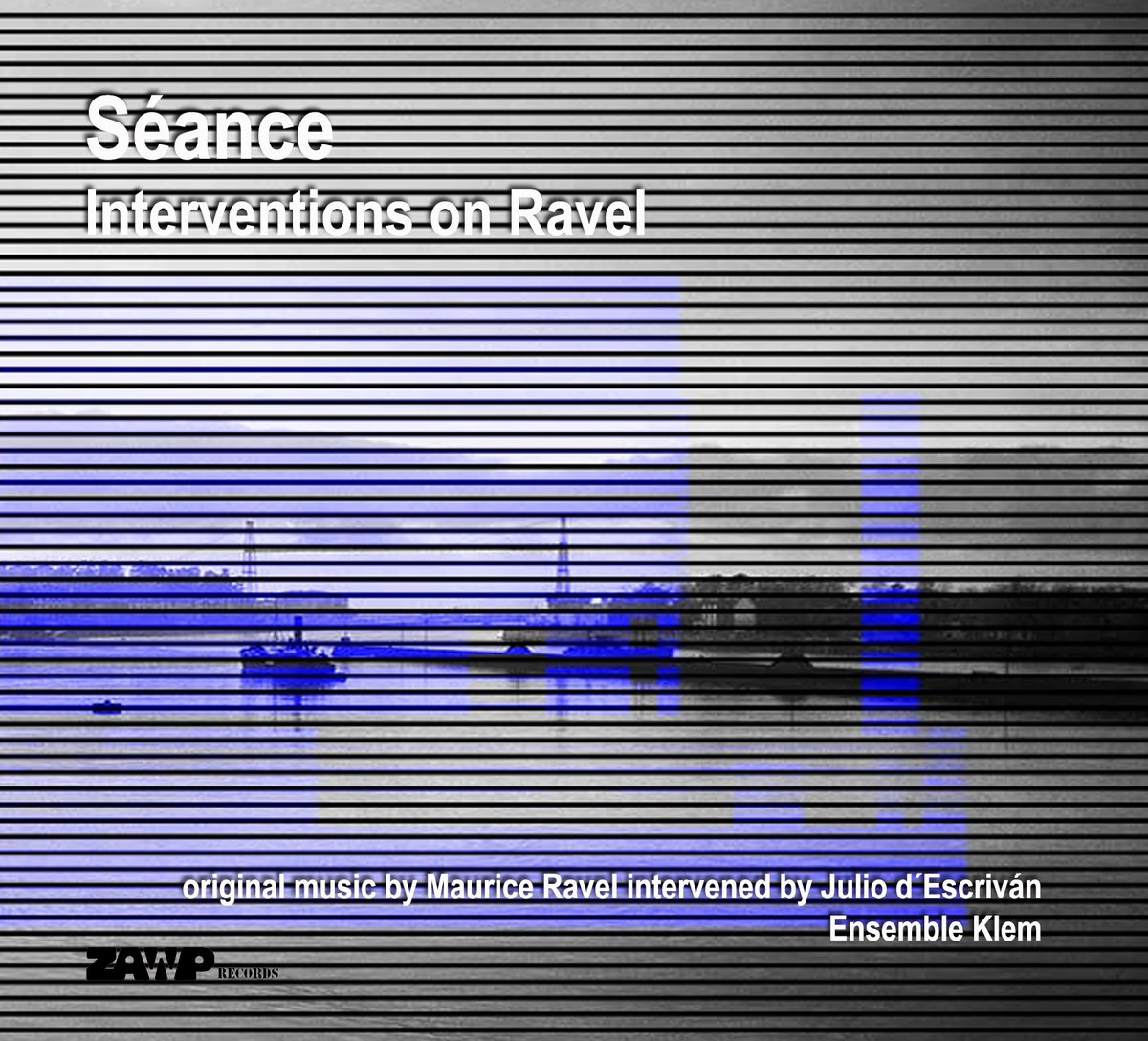 -Séance- is an original music by Maurice Ravel intervened by Julio d'Escrivan, scored for instrumental ensemble and electroacoustic sounds.
Improvisations by Victor Parra, Ainara Zubizarreta and Iñigo Ibaibarriaga
Written for Ensemble Klem with funds from the Dirección de Cultura del Gobierno Vasco, with additional support from the Music Department and the Sound•Music•Image• Collaboration Centre of the University of Huddersfield, United Kingdom.
———————————————————
Anexo3 was composed by Jaime Oliver and Ensemble KLEM over residencies in Bilbao, Lima, and Santiago de Chile, through elaborated processes of sound design, experimentation, improvisation, recording, and reflection. 
The sonic world of Anexo3 ranges from metallic sonorities of the instruments and the industrialized cities we worked in, the feedback systems we inhabited, and soundscapes of imaginary nature.
———————————————————

Seven Seasons.
Iñigo Ibaibarriaga (saxofones)
Joan Bagés (composition & live electrónics)
Discordian Records edition
———————————————————

Proyecto FUSIL is and idea by julio d'Escriván and iñigo ibaibarriaga that questions the idea of style in electronic music. It entails fostering serendipity in the manipulation of found objects, electronic audio files, live coding and saxophone processing. Quotes from the avant-garde are plentiful and playful. FUSIL is collagist and yes, why not, postmodernist.
This does not mean just the surface sheen of appropriation, but the welcoming of all musical ideas regardless of style or ethnic associations. Having said that, the latin references abound for obvious reasons.
Iñigo Ibaibarriaga (soplajes) & Julio d´Escriván (maquinaciones)
———————————————————
Julio d'Escriván, electrónica, arreglos y producción
Iñigo Ibaibarriaga, saxofones
invitados
Gareth Stuart, clarinete
Ainhoa Merzero, Soprano
'Cabeza' binaural cortesía de Digital Performance Lab @ Anglia Ruskin University, Cambridge, UK
Grabado en ZigZag Music Productions, Hilton, Cambridgeshire por Gareth Stuart.
———————————————————
Paisajes Absolutos//Bosquejo, the first fragment of the complete work Paisajes Absolutos , work based in a narrative with the same name written by Elías Merino .
Recorded in ZawpKlem, laboratory focused in electroacoustic and new musics.
Iñigo Ibaibarriaga: Bass Saxophone
Jon Piris: Double bass
Pablo M. Esparza: Trumpets
———————————————————

…este concierto explora la naturaleza del sonido y de la escucha, asumiendo como punto de partida su carácter espectral e inaprensible. El sonido dota por sí mismo de emociones y ambientes a un resultado que hace convivir sonidos electrónicos con las más puras atmósferas acústicas.
Personnel:
Iñigo Ibaibarriaga – saxofones
Pablo M. Esparza – trompetas
Joan Bagés – live electronics
All music by Iñigo Ibaibarriaga, Pablo M. Esparza, Joan Bagés
Recorded (in August of 2015), mixed and mastered by Joan Bagés (Zawp Records) Bilbao.
José López-Montes: live electronics, sensor programming and sonification of astronomical data
Iñigo Ibaibarriaga: saxophone, object manipulation
This live recording is the result of our conversations and sound experiments with the astrophysicists who were there, of our shared time with the observatory staff, and of the immense visual, sound and emotional power of this privileged place.
———————————————————
El término "Sefardí" hace referencia a los judíos expulsados por los Reyes Católicos em 1497. Su cultura sonora se concibe como las piezas de un museo exótico y fantasmal, que permiten imaginar una relación amable con un otro (el sefardí) que ya es nostalgia, y refugiarnos en la ilusión de una comunidad cultural regida por la armonía del conocimiento.

«Sefarad» es un término polisémico que va evolucionando con el tiempo, adaptándose a realidades culturales y geográficas cambiantes. 

Carlos D. Perales: composition & electronics
Iñigo Ibaibarriaga: saxophone
———————————————————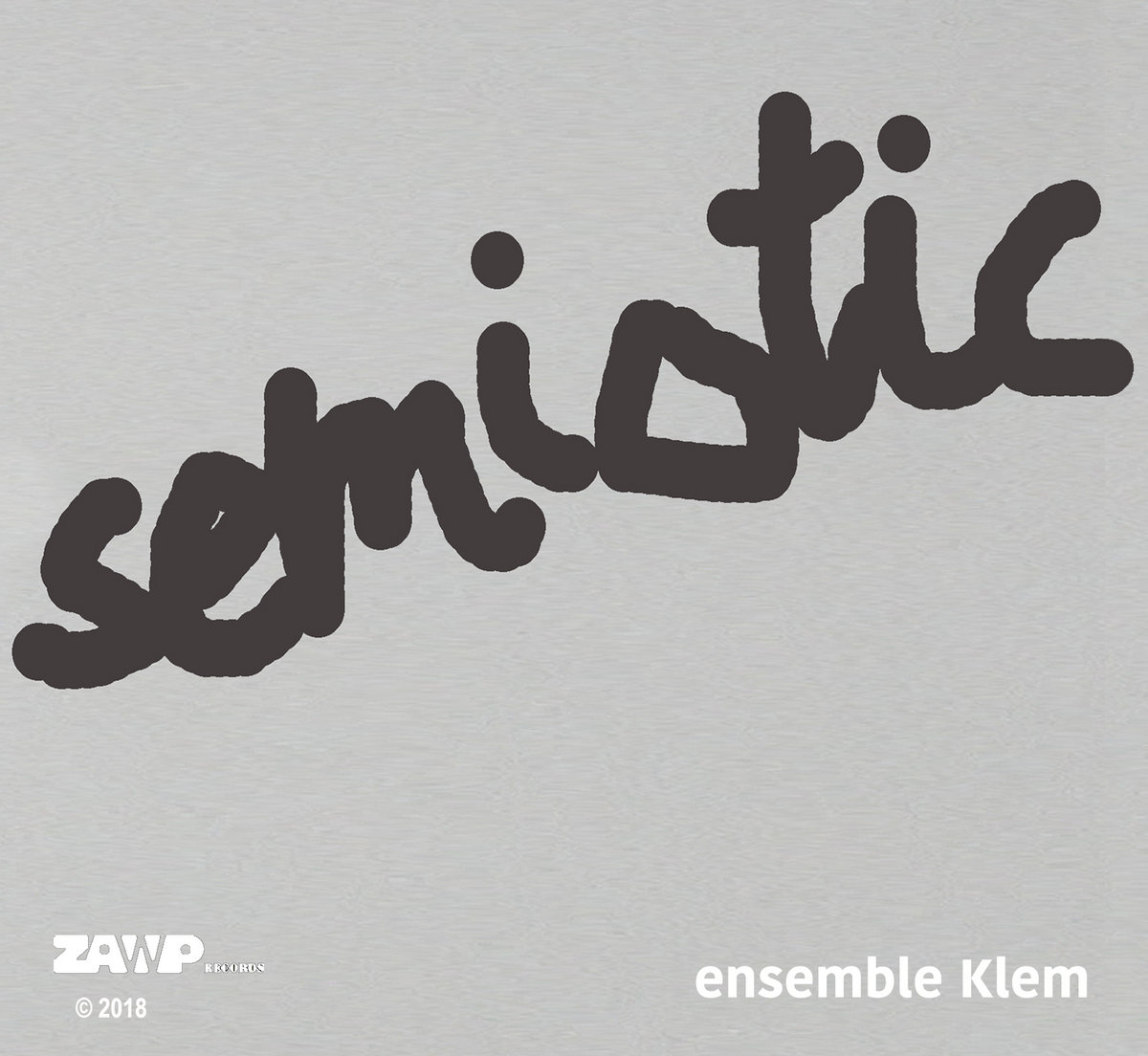 [Semiotic] It´s a musical work on different texts from a semiotic reading of them. The different listening of the text propose a varied musical interpretation. Each text is accompanied by different musical moments.
¿Ha visto usted alguna vez, lector, «el color de las tinieblas a la luz de una llama»?. Están hechas de una materia diferente a la de las tinieblas de la noche en un camino.
Junichiro Tanizaki
———————————————————
«El sonido se parece a un fantasma. Es un espacio ambiguo y de existencia transitoria …Metáfora, deseo prohibido, informe y desconocido».
All music by Iñigo Ibaibarriaga (saxofones)
Recorded at ZawpRecords Estudio, Bilbao – Spain (2016)
Mixed and mastered by iñigo ibaibarriaga
———————————————————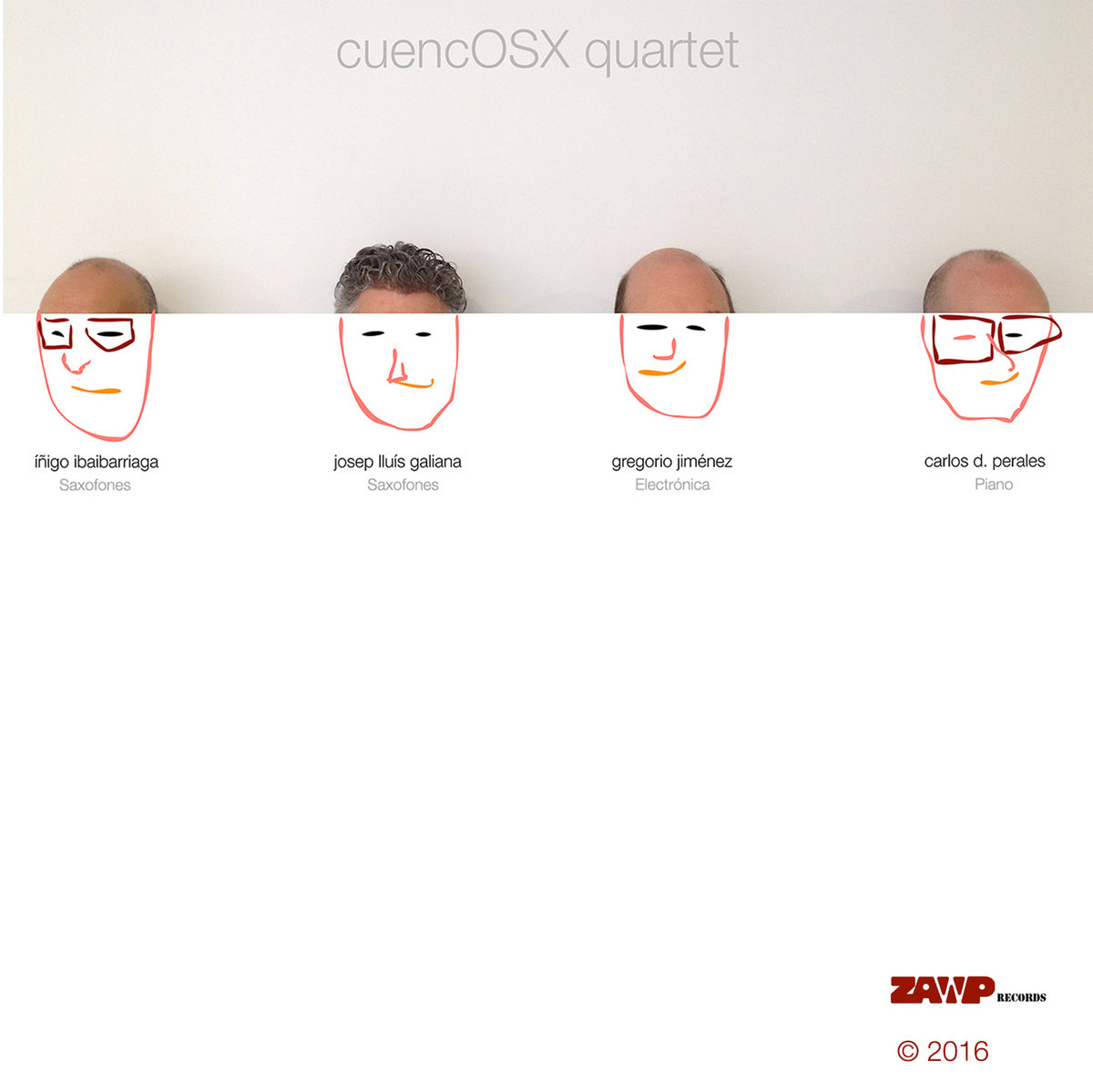 A las palabras se las lleva el viento y el sonido es ausencia cautivadora.
Está fuera de toda vista, de todo alcance, y el oído de quien escucha accede al desfase del tiempo.
David Toop
———————————————————

365 Recordings responde a un proyecto personal para Instrumento Acústico (sin procesado electrónico). 52 tracks en un año completo de grabaciones.
El proyecto se fundamenta en la escucha, la reflexión del sonido en su estado puro, desde el aire, el gesto y la exploración de la emisión, las técnicas extendidas, etc.
Iñigo Ibaibarriaga: saxophones
Recorded (from January to December of 2014).
———————————————————

Carlos Perales: Acoustbl (live electronics)
Iñigo Ibaibarriaga: Saxofones
Victor Parra: Violin
Pablo M. Esparza: Trompeta
Acoustbl es una aplicación para Mac OSX que te permite crear música y modificar tu propio sonido en directo, compatible con iPad.
Un proyecto de Carlos D. Perales & Iñigo Ibaibarriaga
———————————————————

El proyecto «La Escucha Errante» nace de la investigación entre los lenguajes musicales, su relación con las artes plásticas, las artes escénicas y audiovisuales, y está coordinado por Laboratorio Klem.
Invitados:
Ilya Ziblat – Roberto Garretón
Julio d´Escriván – Iñigo Ibaibarriaga
Gregorio Jiménez – Jose Luis Galiana
Mikel Chamizo – Iosune Sánchez – Oscar López – Jose Mª Pastor – Carlos Perales – Gregorio Jiménez – Jose Luis Galiana